INDULGE IN LUXURY WITH SCOPELLITI 1887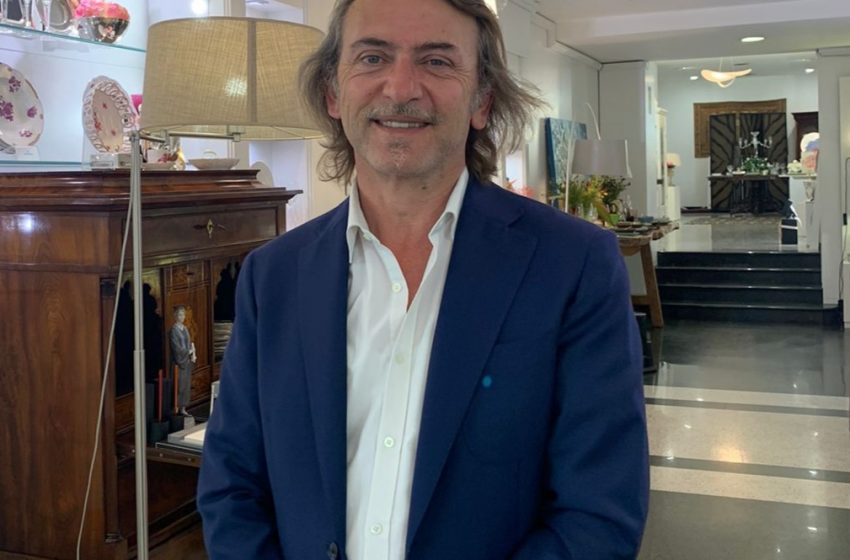 "Mere colour unspoiled by meaning and unallied with definite form, can speak to the soul in thousand different ways." Oscar Wilde
The wisdom of these words holds true in today's world, where the space is limited and it is not possible to design your apartment the way you want it to be. In such a scenario luxury tableware and home décor can go a long way in accentuating the beauty of your apartment. Vasujit Kalia in a tête-à-tête with Alessandro Isola Scopelliti, CEO, SCOPELLITI 1887 Italy, where he talks in length about importance of luxury tableware and home décor in today's scenario.
How has people taste in the luxury tableware and home décor evolved over the years?
Ans. Luxury tableware and home décor definitely play a large role in making the homes beautiful. There has been a great change in the taste of the people and it has definitely evolved and they are demanding more luxurious designs. Post pandemic period has seen people paying greater attention to their home comfort as they spend more time with the near and dear ones so they try to shop for the best.
Can you elaborate the brands which you retail and will there be a demand for these brands in Dubai?
Ans. We are authorized retailer of many luxury brands for luxury tableware and home decor. We see a huge demand for these brands in Dubai. Some of the brands in demand in the Middle Eastern market are Hermes, Christofle, Versace, Baccarat and Lalique.
What does Scopelliti stands out from the others brands?
Ans. SCOPELLITI 1887 has been synonymous with customer satisfaction, design and luxury for over one hundred and thirty years now. We not only sell luxury products but also assist the customer with advice regarding the material and which design will be best for him or her.
Can you throw some light on the inspirations behind these designs?
Ans. For us, beauty is everything; our operational headquarters is in Reggio Calabria, Italy. It may be interesting to know that Gianni Versace lived a few meters from our office and all these things add to our inspiration.
What are your expansion plans?
Ans. Over two decades ago, when we decided to start selling online, we weren't sure, but we believed in the concept and made sure it was a success. My predecessors taught me that only passion, seriousness and a lot of hard work can guarantee success. We are exporting to 35 countries and plan to expand to other counties very soon.