Gifting made Easy: Holiday Gifts to buy at REDTAG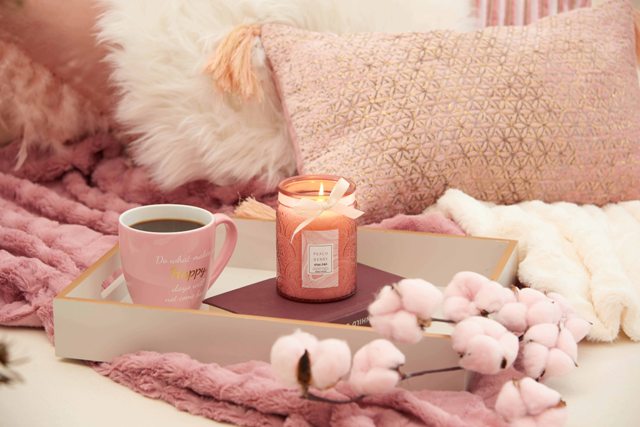 REDTAG, the region's favourite home grown value fashion and homeware brand, has curated a thoughtful, heartwarming and delightful selection of gifts to add fashionable style to the festive season of sharing.The Holiday Gifts selectionwill be available at all REDTAG stores across GCC as well as online in Saudi Arabia from December 17th 2020 all the way until January 10th 2021.
To celebrate the cooling winters and the season of giving and love;to cheerthe end of an unusual year& the beginning of a new one that's holds great promise; REDTAG has stocked their online and physical stores with the perfect gifts to share the festive spirit with friends, family and loved ones. The affordable chic selection of fresh, fashionable and trendy items makes gifting easy but the gifts thoughtful.
So whether you are looking to pamper your mom with a little candle aromatherapy, or seeking a stylish cooler bottle for your son or daughter, or hoping to find that perfect lamp for your friend, REDTAG has everything from classic sweaters to fragrant votives to novelty mugs and other stocking stuffers!
For HER
Bold, yet feminine, choose from a stretch jersey or glittering party jumpsuit look
A warm twist on the 'little black dress': think black suede or plaid check or solid wine velvet
Accessorize in style with a printed designer silk scarf or leopard print boots
Wintery glamour with a stunning beige-pink jumper paired with charcoal pleated silk skirt
The scents of autumn splendor or soothing relaxing frangrances, with an eclectic range of scented candles
A 'Happy' mug to start your day with an inspirational quote
For KIDS and TEENS
Red bunny pullover & blue denim make for a playful and spirited holiday season!
Choose from a Glam black sequinned knitwear girls cardigan or a contemporary Xmas red boys zipper jacket, complemented with printed tights or casual pants
Fashion that reflects youthful zest, classic black boots or snazzy winter keds
Warm and cosy ensembles, stylish cotton padded grey dress or classic grey & navy pullover
Take hydration to a stylish new level with water bottles in cool steel, florals and more
For HIM
Smart casual plaid or leather jacket for an outdoorsy attitude and unapologeticpanache
The Classic combo – Bright deep-red sweatshirt paired with essential khakhis or a charcoal pullover with red tweed trousers
Fine-knit mens jumper in black, white & grey, offset by tones of red
Suede pumps or rugged boots, stylish yet functional
Knitted beanies &scarves in festive prints to tie the season together
Black mug with Gold Initial for holiday coffee mornings
For the HOME
Blankets & throws in soothing pastels for the warmth of cosy winter snuggles
Designer drapes & cushions to turn furnishings into a fashion statement
Accessorize with a black & gold lamp to add oomph & style to a favorite corner
Serving trays, to add style to that midnight snack, or family board game
Pottery& ceramic melt in warm yellow tones, ideal for hot soups on cold winter nights
Tableware and cutlery that add flair & color to festive meals
Ornate black dinner set with flecks of gold for glitzy parties & celebrations
Luxury silver metal decorative fruit bowl, keeping you stylishly healthy