A Gulf of Gold & Glory : Anant Jaipur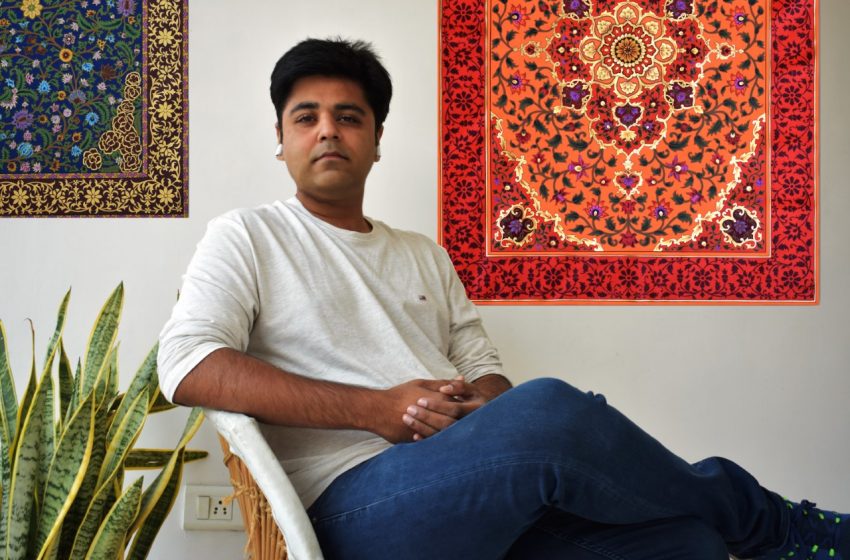 If Gold were a feeling, it would be a blend of resplendence, romance and richness. The metal that has been an integral part of high art for over a thousand years, has been given a post-modern swish by an upcoming art house in Jaipur – Anant Jaipur. The Sanskrit word Anant – meaning infinite, and Jaipur, a UNESCO World Heritage city, known the world over for its rich artistic traditions come together to make Anant Jaipur – an endless saga of Indian as well as International art forms using elemental richness of the most versatile metal known to humankind – Gold.
The force behind this avant-garde concept for an art house,  believes that "Gold has not only had a cultural significance throughout history but a touch of gold done right can have game-changing aesthetic value. Once you include 24 Karat Gold as a medium for art, it provides a whole new dimension to the piece of art. It's remarkable civilisational and investment value when combined with art – can be magical. Most cultures consider gold to be an auspicious metal which is believed to bring good luck, safety, harmony and prosperity. Therefore, incorporating gold provides a whole new aesthetic spectrum to a painting." The genesis of this postmodern art house celebrates undying fascination for beauty and art. Rooted in tradition but raring to push the boundaries of postmodern artistic exploration is the core value behind its inception. The niche is the use of 23-24 Kt. gold leaf on paintings spread across Indian as well as international themes and genres.
The concept envisions the growth of its artistic oeuvre with rich portrayal of Indian and world heritage through unique compositions and transcendental representations.These artworks span across India's regional, folk,  classical art traditions while also exploring international art forms from the land of Middle East, South East Asia, Scandinavia etc. "Each artwork that we imagine and create, holds a valuable cultural significance and luxury quotient" says Anant Singh. He adds, "Our approach towards creating each exquisite piece is to strike a harmonious balance between the design, materials and craftsmanship. Our process starts by procuring 24 karat certified gold wire, based on the scale of the project. It is then handed over to our master craftsman who uses age-old manual techniques to make handcrafted gold leaf & gold paint out of it. Once it is done our skilled artisans painstakingly work with the material to make artworks either on handmade paper sheets or linen canvas. It is also our attempt to make the process as manual as possible so we can provide maximum employment to skilled craftsmen and offer livelihood support."
Their most recent launch is a signature series of hand-painted carpets on canvas. The signature marries inspiration from the aesthetic charm of luxurious carpets with the magic of 24K gold leaf on canvas. Indulgence in art can range from being an expression of the self, a display of opulence, to an aesthete's need to surround themselves with beauty and understanding the same, Anant's aims to produce art pieces that encompass each aspect of the life of a post-modernist art collector.