La Belle Maison completes Poco Optics the only optical store for kids in The UAE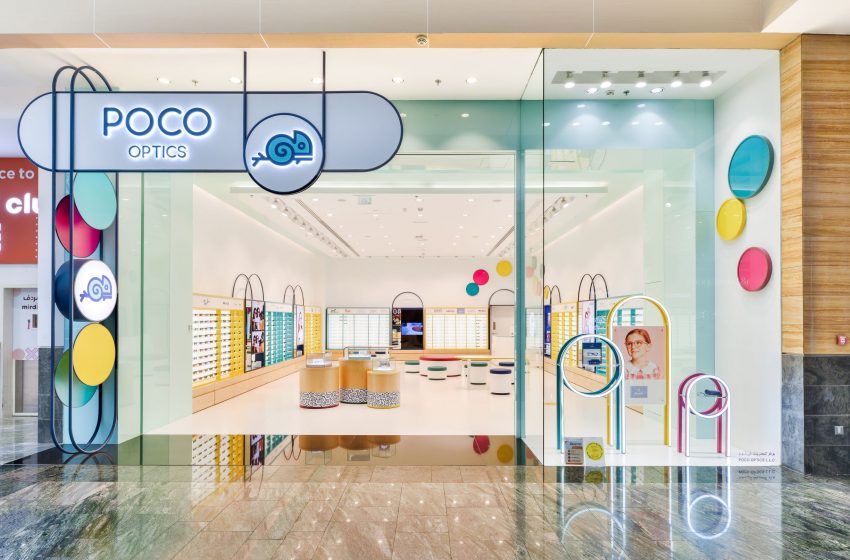 Dubai based Interior design firm La Belle Maison has recently completed a flagship retail store named 'Poco Optics' in Mirdif City Center which caters to the needs of the of children optical.
The main vision of Poco Optics is to provide children with better vision. Spread across 100 Sq. meter of area the showroom caters to the needs of children from every cross section of the society. The showroom which is tastefully designed keeping in mind what all children need is replete with the world class brands all available under one roof.
Speaking about the venture Hala Saad, General Manager, Poco Optics enthused, "La Belle Maison did the interior design for our first Poco Optics retail store in Dubai, UAE and it happens to be the only optical store for kid's in the UAE. We were looking for a vibrant colorful store where children would have an exceptional experience. The La Belle Maison team carried out our vision from the conceptualizing the design stage all the way through to execution. It's just what we were looking for."
Saad further stated, "The team at La Belle Maison understood our need to have a playful store that anyone walking by or entering, would be taken in by the colors, display and ambience of the overall store. It grabs the attention of those in the mall and that's just what we were looking for. We love how the designers brought together the best of worlds, color and sophistication. It is indeed a delight for the children as well as the adults."
About La Belle Maison:
La Belle Maison is an interior design company with offices in Dubai, New Delhi and Austria. The company was founded in 2017 and opened their Dubai offices in 2020.They're an interdisciplinary design company offering a one-stop-shop solution for your residential and commercial projects.